One third of the total number of sales in Belle Hall Plantation for the last 12 months happened in Hibben, the custom-built home section of Belle Hall (32 of the 92 sales, with a median home price of $726,000).

Hibben home sold during this period (June 2017 to June 2018) ranged in price from $510,000 to $1.42M. The average time it took for Hibben homes to go under contract was 74 days.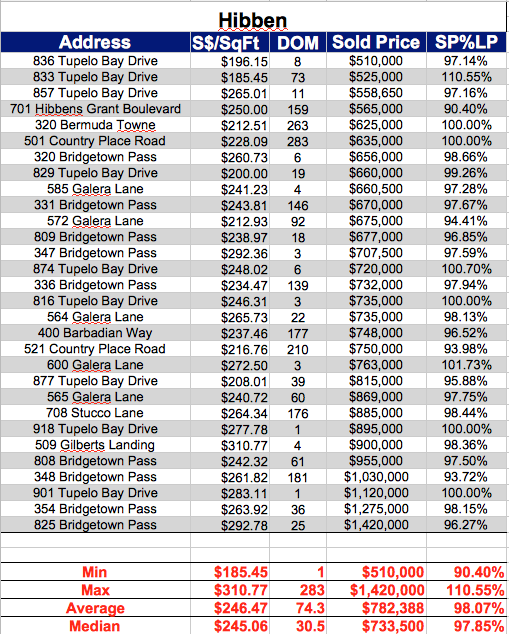 Click to get a free CUSTOM MARKET POSITIONING chart for your Hibben home, showing you where YOUR home stacks up against your neighbors'.