About Our Team

The Alan Donald Real Estate Team – your Belle Hall Plantation Real Estate Specialists. Call Us at 843-900-0155

Alan Donald and his team have been one of the top selling teams in Belle Hall Plantation since 2005.

Check out what our CLIENTS are saying!



OUR TRACK RECORD IN BELLE HALL

SOLD 323 Old South Way – 3 offers in 9 days, SOLD AT LIST PRICE!
SOLD 343 Fern House Wk. in 2 DAYSat LIST PRICE!
SOLD 344 Rice Bay Dr. for $1,000 below an AGGRESSIVE LIST PRICE!
SOLD 756 High Battery Cir. – received 2 offers in 30 days (after it had been unsold with another Realtor for 90 days)
SOLD 536 Veranda View in 1 DAY (

before

it was listed on MLS)
SOLD 489 Antebellum the FIRST DAY OF SHOWINGS!
SOLD 448 Jardinere Wk. (3 offers in 2 days!) ABOVE LIST PRICE!
SOLD 593 Antebellum Ln. in 24 HOURS, at LIST PRICE!
SOLD 529 Pritchards Point Dr. in 3 days, SOLD at a RECORD PRICE (for that size home in Rice Bay) at the time.
SOLD 208 Mossy Oak Way in 4 DAYS. Established a RECORD PRICE PER SQUARE FOOT for The Courtyard at the time.
SOLD 108 Historic Dr.SOLD at LIST PRICE in 10 DAYS.
SOLD 184 Revolution Dr. after only 5 DAYS on the market.
SOLD 444 Jardinere Wk. in 2 DAYS for $5K ABOVE LIST PRICE (this price established a new benchmark price for The Veranda at the time).
SOLD 204 Mossy Oak Way for a RECORD PRICE for The Courtyard.
Buying a Home in Belle Hall: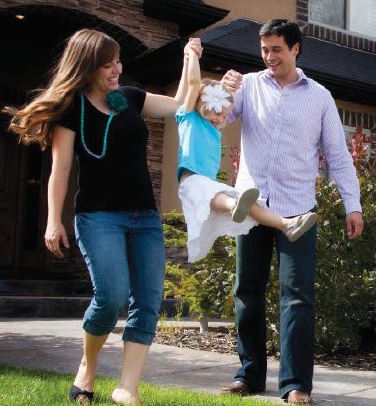 Given our high profile in Belle Hall Plantation, many homeowners come to us first when they are thinking of selling. Oftentimes we put buyers and sellers together before the home hits the market officially! If you are a buyer in a competitive "seller's market" it is essential to have a leg up the competition. We provide this competitive advantage to our clients.

Selling a Home in Belle Hall:

Selling your Belle Hall home (often your most valuable asset) is not something you want to take lightly. It is not a job to give to your buddy, neighbor or relative simply because they hold a real estate license. You need to hire a Realtor who has extensive Belle Hall experience, who is very familiar with the neighborhood, and who will do an outstanding job marketing your home to the right audience by investing in state-of-the-art marketing tools, helping you price your home well, negotiating smartly and protecting your interests.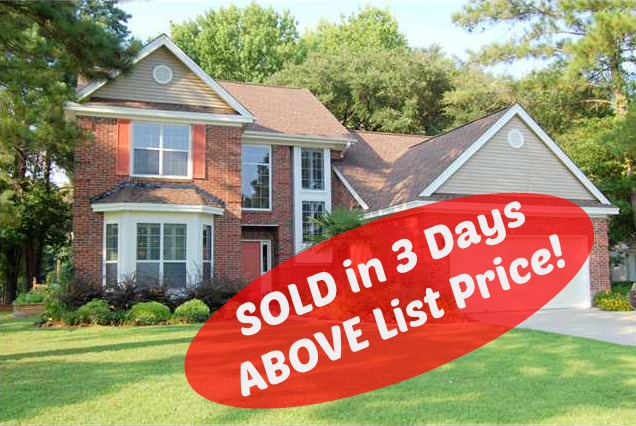 We understand that buying or selling a home is more than just a transaction: it's a life-changing experience. That's why our team of highly-seasoned real estate professionals is dedicated to providing exceptional, personalized service for all of our clients. We take great pride in the relationships we build and always work relentlessly on the client's behalf to help them achieve their real estate goals.

Our team of experts represents the best and brightest in the industry, and we're always striving to lead the field in research, innovation, and consumer education. Today's buyers and sellers need a trusted resource that can guide them through the complex world of real estate. With our extensive knowledge and commitment to providing only the best and most timely information to our clients, we are your go-to source for real estate industry insight and advice.

Our track record speaks for itself: Our average Sold/Original Price Ratio is more than 5% higher and we sell our listings 47 days sooner than the average agent in the MLS!



Our Mission Statement:
Our philosophy is simple: clients come first. We pledge to be in constant communication with our clients, keeping them fully informed throughout the entire buying or selling process. We believe that if you're not left with an amazing experience, we haven't done our job. We don't measure success through achievements or awards, but through the satisfaction of our clients.

"Professional Service. Local Expertise. Advanced Technology."


Team Members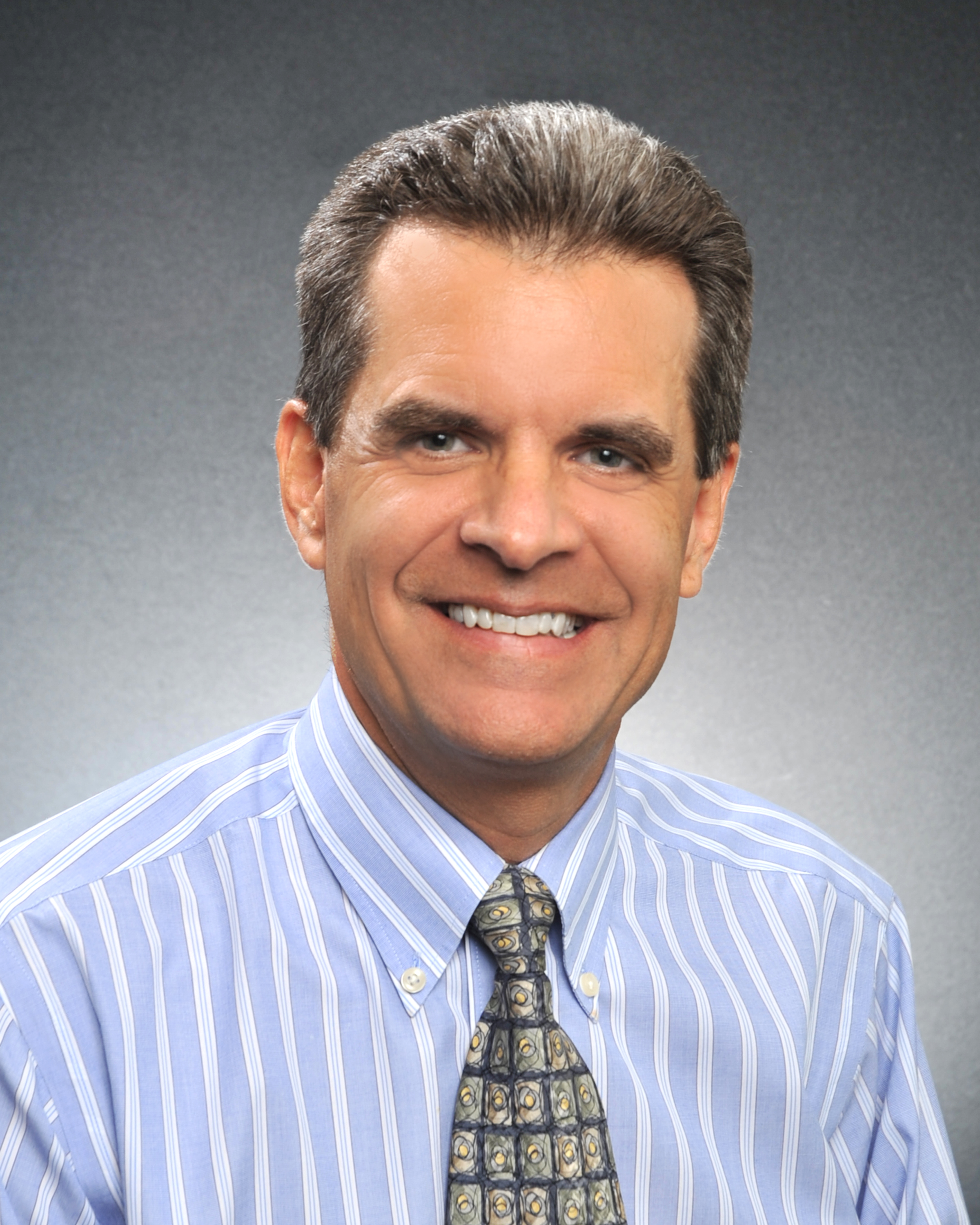 Alan L. Donald, Broker Associate
B. Eng., MBA, REALTOR, e-PRO, IMSD, SRES, CIPS
Lead Agent & Listing Specialist


Alan is a REALTOR® and Broker Associate with Keller Williams Realty in Charleston-Mt. Pleasant, SC and the owner of The Alan Donald Real Estate Team. Alan has been one of the top selling Realtors in Belle Hall Plantation since 2005.

Initially trained as a Mechanical Engineer, Alan completed a Masters in Business Administration (MBA) at the University of California at Berkeley and brings 18 years of real estate sales experience.

In the past 12 years, Alan has sold more than 220 properties worth over $50 million in the Charleston Area and has built a successful business based on strong client relationships. In 2013, 2014 and 2015, Alan ranked in the top 2% of the Charleston MLS, earning him the "Realtor of Distinction" award.

More than 70% of our business comes from referrals from past clients and people who know Alan and his team.

In 2014 Alan received the Seniors' Real Estate Specialist designation (SRES) and in 2015 his CIPS (Certified International Property Specialist) designation from the National Association of Realtors.

Alan's team has ample (and successful) experience working with first-time home buyers, new construction buyers (like Tidal Walk), investors, move-up buyers, military transfers, luxury buyers and out-of-town retirees.

Alan has been a volunteer at The Citadel School of Business Mentors' Association, the Charleston Trident Association of Realtors and the Keller Williams Realty Associate Leadership Council. Alan is an active member of the Mount Pleasant Business Association (MPBA) and Charleston Women In International Trade (CWIT).

In his spare time, Alan is an active tennis player, and enjoys camping, reading, photography, fishing, sailing and traveling with his family.

Operations Manager
Currently Hiring…
Buyer Specialist
Currently Hiring…

Angelica Gomez, Marketing Assistant
Angelica has a BS in International Development from UCLA and brings experience in online and relationship marketing for businesses and non-profits. She enjoys figuring out how to best promote our listings by targeting specific market niches.
Ashley Beames, Closing Coordinator
Ashley brings many years' experience closing real estate files. She's very detailed oriented and proactive, communicates with agents, attorneys, lenders, tradespeople and clients to make sure all processes are done well and on time.
Check out what our CLIENTS are saying about us!

BELLE HALL HOME PRICES ARE UP!

What is your home worth? Get a Free, Instant Value Estimate at: BelleHallHomeValues.com